ROOMS WITH BRIGHT ELEGANCE AND CHARMING VIEWS IN TENERIFE
IMMERSE YOURSELF IN A WORLD OF COMFORT AND BEAUTY IN OUR LODGING SPACES
Our room section at the AF Valle Orotava Hotel is a corner where comfort and luminosity merge to give you an unforgettable accommodation experience. Each room type has been carefully designed to adapt to your needs and preferences, guaranteeing a stay that meets your most demanding expectations.
Our rooms are much more than places to rest. They are spaces where luminosity meets spectacular comfort, and where versatile options allow you to choose the view that most inspires you: the majestic Teide, the calm waters of the sea or the charming environment that surrounds the hotel. Whatever your choice, you will find a sanctuary of serenity and well-being in every corner of our rooms.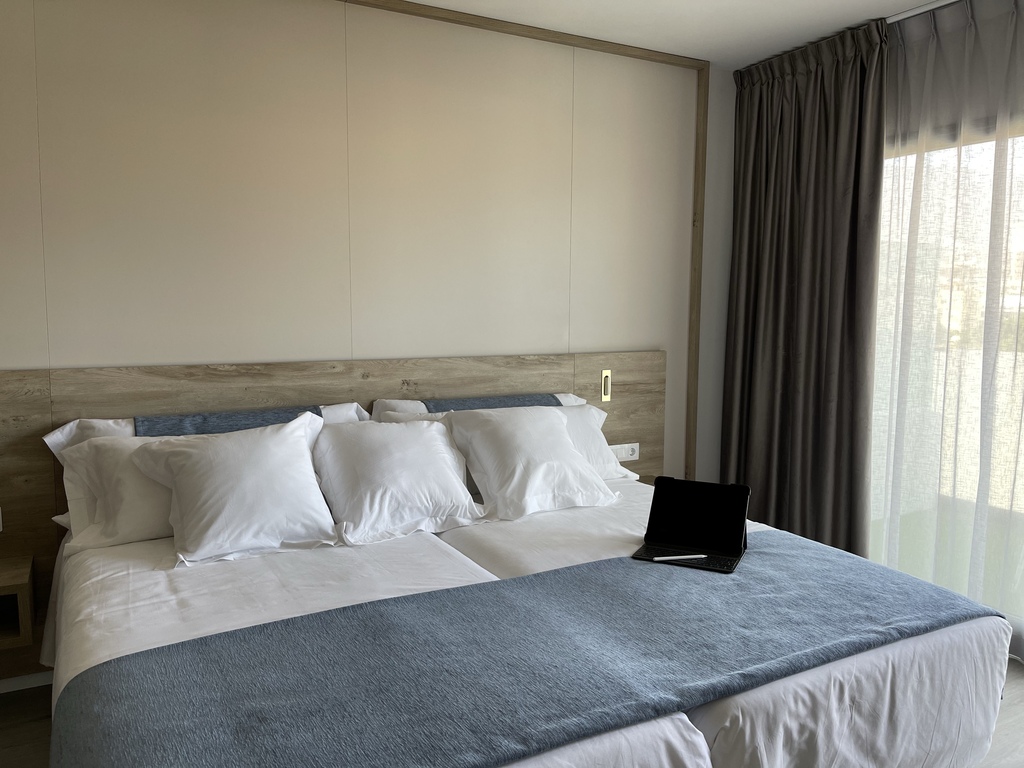 DOUBLE ROOM: ELEGANCE AND SPACE
In our double rooms, you will find a perfect balance between style and spaciousness. Enjoy a relaxing color palette that is combined with a spacious layout, creating an ideal environment to rest after a day full of exploration in Tenerife.
PREMIUM ROOM: DETAILS THAT MAKE THE DIFFERENCE
Premium rooms are a step up in luxury and comfort. Every detail has been carefully selected to enhance your lodging experience. Relax in a space designed for maximum well-being, where the details make the difference.
JUNIOR SUITE: SPACE AND ELEGANCE IN HARMONY
Our junior suites provide you with a haven of space and elegance combined in perfect harmony. Enjoy a separate living area where you can relax and clear your mind. The versatility of this room type adapts to your needs, whether you are here for business or pleasure.
PREMIUM JUNIOR SUITE: LUXURY AND EXCLUSIVE VIEWS
Premium junior suites offer you a higher level of luxury and comfort. With exclusive views, these rooms are ideal for those seeking an exceptional accommodation experience. Every corner is designed to give you a feeling of exclusivity and satisfaction.
TRIPLE ROOM: COMFORT FOR THE WHOLE FAMILY
If you are traveling with family or friends, our triple rooms are the perfect choice. Spacious and functional, they offer everything you need for a comfortable stay without compromising quality or style.
BRIGHT, COZY AND COMFORTABLE ROOMS